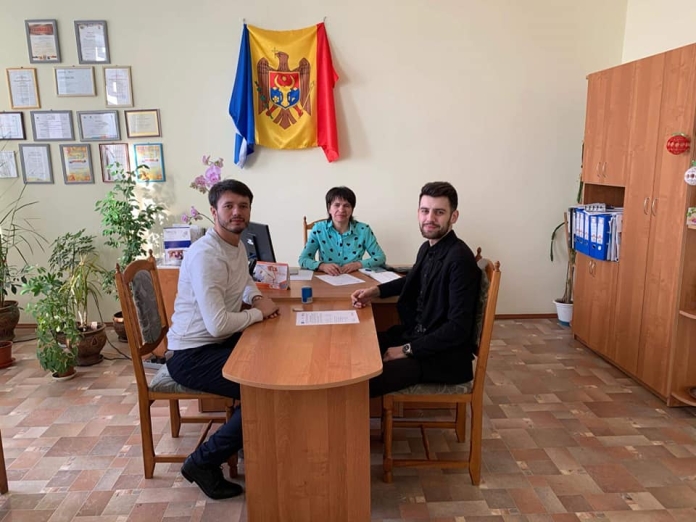 The Mayor of Bilicenii Vechi, Sângerei, Ala Guzun, would like to thank the Norwegian people and the project "Maps for sustainable development of the Republic of Moldova", carried out by the Norwegian Mapping Agency Statens Kartverket, the Congress of Local Authorities of Moldova (CALM) and the Agency for Land Relations and Cadastre (ARFC). Thanks to this cooperation, specialists in the field of land property regulation in several municipalities, including Bilicenii Vechi, have the opportunity to become more competitive, to be able to record new performances, to produce certain charts, schemes and other works necessary for the efficient management of public affairs at local level.
"We in rural areas, with the limited money we have in the budget, are trying to do things that can't be postponed, so that people feel the changes for the better here and now. That's why money to buy high-performance computing technology is never enough. Now, thanks to this support, we and many other municipalities have high-performance computers, colour printers, scanners, which help us to improve the quality of the services we provide to our citizens," says Ala Guzun.
The local elected representative also believes that due to all the possibilities that this modern technical equipment offers, there is currently a need for more training courses that would improve the capacity of LPA specialists in its use. "Thanks to this technical equipment we can already improve the process of managing building objects related to municipal public services, such as the water supply and sewage system, street lighting, sanitation service, etc. The development of certain thematic maps would eliminate damage to municipal infrastructure objects in the process of building new construction."
Ala Guzun believes that thematic maps in various areas would allow municipalities to identify the pressing needs of citizens in different parts of their localities and to prioritise public investments.