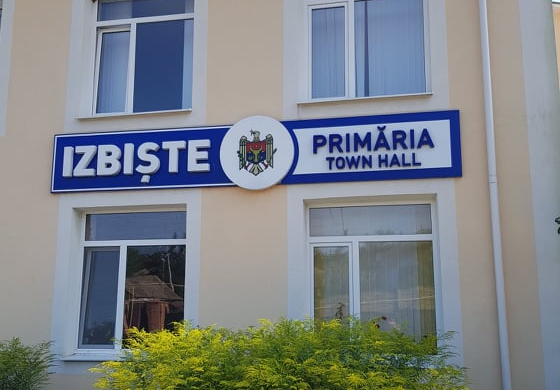 Ion Plamadeala, mayor of Izbiste village in Criuleni district, believes that the support offered by the Kingdom of Norway to strengthen the technical and institutional capacities of several municipalities in Moldova is extremely necessary, as most local public authorities cannot afford "such a luxury".  "The mandate of local elected representatives is only for four years, during which time we will have to honour our electoral promises and improve the living conditions of citizens, objectives that are difficult to achieve with austere budgets. This is why we cannot afford to invest our own money in the proper technical equipment of the institution and in training the staff, actions that are necessary but that will not be felt by the citizens in such a short period of time."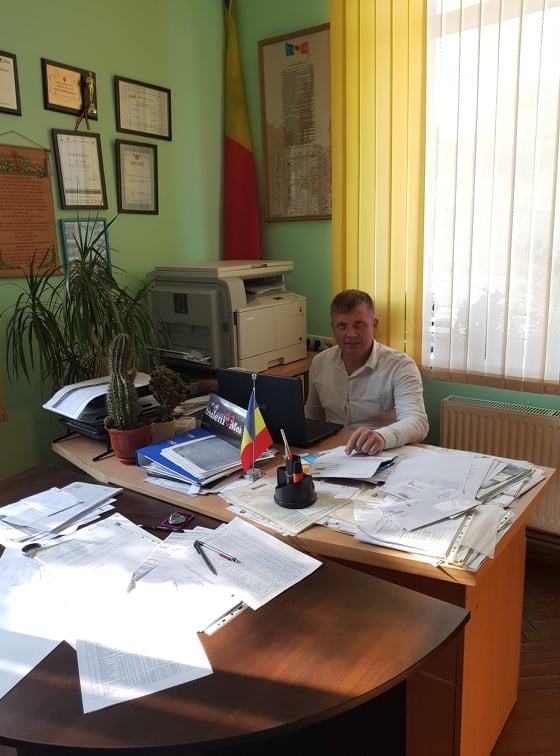 Ion Plamadeala found that the town planning documents of the locality are older than the local elected representative, and about half of the houses built in the meantime are outside the perimeter established in these documents. The mayor recalls that in 1989 some geological processes intensified and caused landslides. "This led us to allocate plots of land on an emergency basis for the construction of houses in another part of the village, in the absence of planning documents for this part of the village. This is an eloquent example of why it is necessary to use up-to-date spatial datasets with a higher degree of accuracy in the decision-making process."
Moreover, the mayor believes that the use of up-to-date cartographic materials and spatial datasets are defining elements in the planning and development of a locality.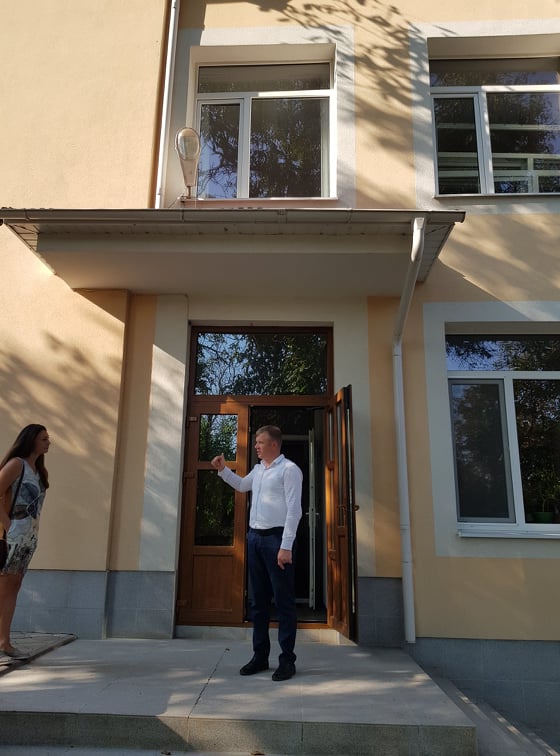 "We are waiting for the implementation of the land valuation project, financed by the World Bank. I believe that the technique provided and the knowledge gained by our specialists during the trainings will facilitate the successful implementation of the objectives of this project."
The mayor of Izbiste is of the opinion that several functions within the local public administration could be carried out through the mechanism of community cooperation or delegation of competences, in this sense it is imperative to modify the regulatory framework. "With such a technical endowment and through inter-community cooperation we would hire a qualified specialist who could perform this function for several administrative-territorial units."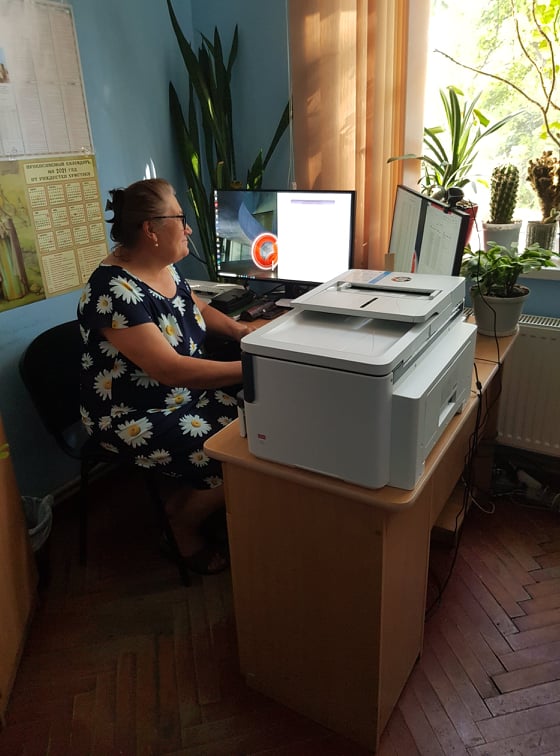 Ecaterina Cabaniuc, cadastral engineer at Izbiste Municipality is grateful to the Norwegian people for their support. "Until now we were working on a computer with outdated technical parameters, purchased in 2006. Now I can already work in real time with cartographic material and spatial data sets. At the moment we are preparing the lists for mass registration and the technique provided by Norway helps us a lot in this process. I am at retirement age and I hope that a young person will be found to whom I can pass on my knowledge."
The Kingdom of Norway has provided support to around 150 municipalities in the Republic of Moldova to equip them with technical equipment and strengthen their institutional capacities. The project is implemented in the framework of a collaboration established between the Congress of Local Authorities of Moldova and the Land Relations and Cadastre Agency.