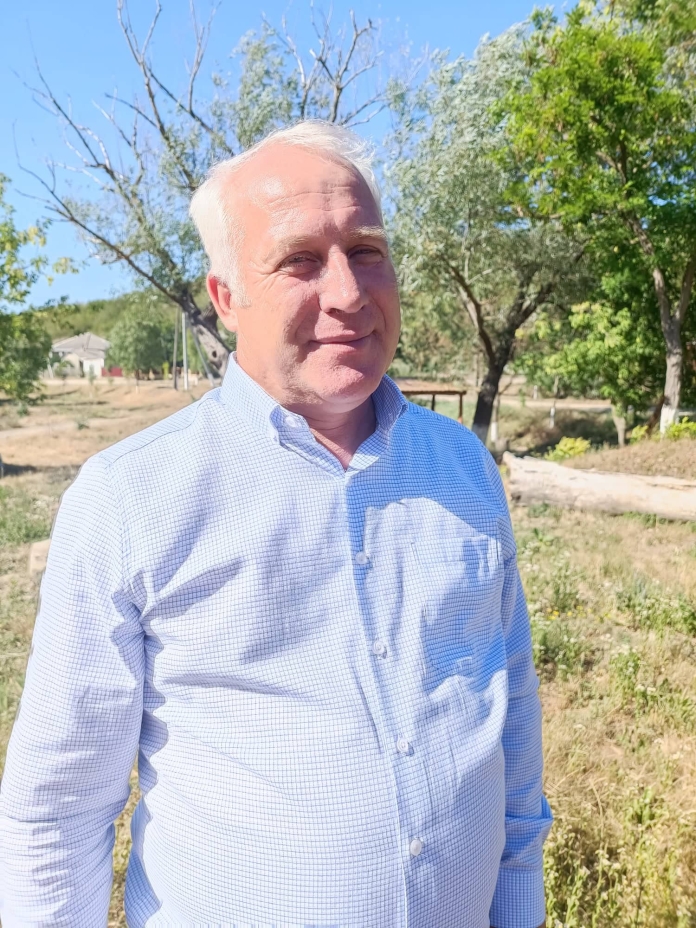 Veaceslav Sanduleac has worked for more than 20 years as a specialist in land property regulation in the municipality of Bilicenii Noi, Sângerei district and knows very well the challenges in this field. In 2019 he was elected mayor of his locality and in this quality he benefited from the support of the Norwegian state, which consists of the provision of high-performance equipment, which is extremely necessary for the correct management of land and the development of the locality.
The local elected representative said that village councils are unable to purchase such equipment from their own resources. "We are extremely happy that our friends in Norway have given us a helping hand and already we can have much better results in our work. The computers received in the project "Maps for Sustainable Development in the Republic of Moldova" are easy and pleasant to work with.  With its help we can create a digital map of the commune with digitization and geographical positioning in the form of a GIS database of various processes, infrastructure objects, land use and other data needed in the local decision-making process, which, why not, could be used by network services and central public authorities. Using this technique and thanks to the knowledge gained in the project, the municipality has already started to perform various manipulations with spatial data and to develop various thematic digital maps. For example, we have carried out an inventory of degraded land, interventions over time and planned interventions. The QGIS program is very good, unfortunately we did not have enough time in the training to master its full functional volume. I think this program is attractive primarily for young people who are interested in recording performance in their work."
According to the local elected representative, if all municipalities had such a technique, access to data and qualified specialists, local public authorities could perform better in decision-making, planning, granting subsidies, identifying illegalities and false data presented by some economic agents. "For example, a practical application I would like to highlight is the use of spatial data to monitor the volume of agricultural production on the territory of the administrative-territorial unit, interleaving data on the area of agricultural land, its production potential, planned and reported volume. This exercise would allow us to obtain accurate data on the volume of agricultural production and potential in the territory, the volume of available biomass, as well as easily identify several false reports for obtaining agricultural subsidies or other payments and grants from the state and donors."
Another, no less important application, the mayor notes, is the monitoring of water bottom lands, water basins and hydrotechnical constructions on the administered territory. "These are just a few examples of the many areas in which we can move forward with the right technical equipment and knowledge," says the mayor.
Veaceslav Sanduleac said that when he attended the training courses under the project, the municipality was not yet in possession of the technology and had to use the computers provided. "Now that we have already received the new technology, I understand even better the difference between using a high-performance computer and an outdated one. It would be of great help to us if a Centre for Assistance, Expertise and Continuous Training in this field could be created within CALM."