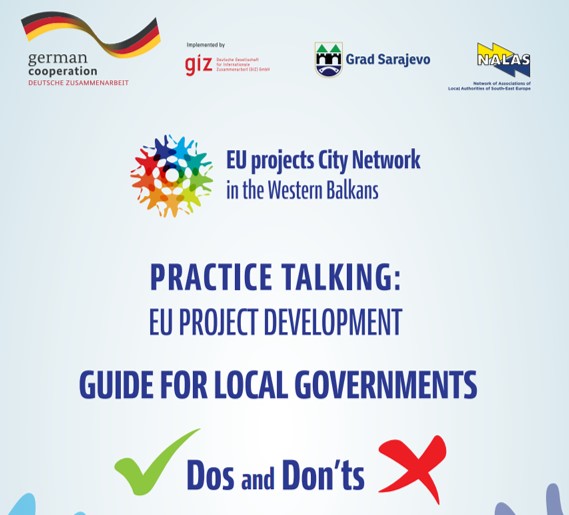 "Practice talking: EU project development guide for local governments – dos and don'ts" is designed to support local governments to enhance their EU projects absorption capacities.
You will learn about identifying funding opportunities, project preparation, implementation and reporting, but above all, you will receive practical, usable advice that you will be able to implement in tour everyday work with EU projects.
With this Guide we encourage you, the local governments of South-East Europe, to be brave and creative, to initiate and create solutions. Be aware of your importance in making new values, using available opportunities, and achieving some outstanding results. Good luck!
Download the Guide: