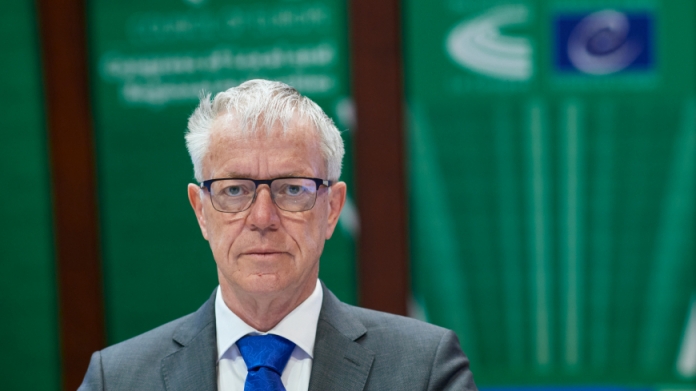 Addressing the General Assembly of the Network of Associations of Local Authorities of South-East Europe (NALAS), on 13 April 2021, Congress President Leendert Verbeek stressed the importance of the European Charter of Local Self-Government to ensure sustainability of local democracy and self-government. He also expressed concern about the negative impact of Covid-19 on human rights, local democracy, and constitutional values. "The pandemic has aggravated the so-called recurring issues in the application of the Charter. These include the lack of consultation, inadequate distribution of competences and financial resources, and excessive supervision", warned President Verbeek.
He called on Council of Europe member States to support local authorities in their fight against the pandemic without compromising local autonomy, which is crucial for building democratic and sustainable societies. "It is our responsibility as local and regional elected representatives to stand next to our citizens, to preserve democracy and create an environment conducive to sustainable economic development in our cities and regions", underlined the President.
The NALAS General Assembly was opened by the President of the Republic of Moldova, Maia Sandu, the President of the Congress of Local Authorities of Moldova, Tatiana Badan, and the Mayor of Chisinau and Head of the Moldovan Delegation to the Congress, Ion Ceban. They welcomed the co-operation with the Congress, including the post-monitoring roadmap and technical assistance provided for various projects.
President Verbeek underlined that the partnership between the Congress and NALAS plays a key role in discussions on decentralisation and local autonomy in the region of South-East Europe.  He also underlined the excellent co-operation with the Moldovan authorities and the importance of the post-monitoring roadmap to be signed with the authorities.
See also: